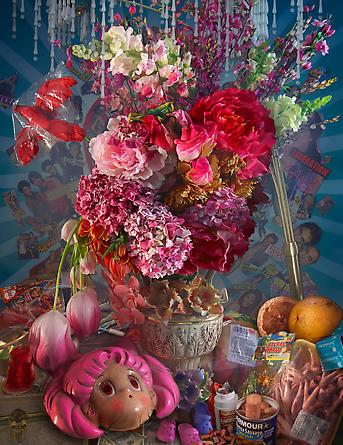 The title 'Earth Laughs in Flowers' comes from the poem "Hamatreya" by Ralph Waldo Emerson (1846), in which flowers articulate nature's ridicule and contempt for human arrogance in the pretence to dominion over earth.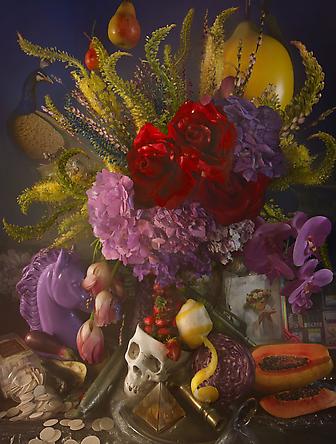 David LaChapelle, an American commercial photographer, fine-art photographer, music video director, film director and artist, best known for his photography, has produced a series of ten large scale photographs under this title.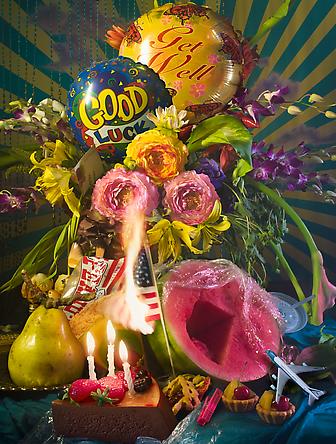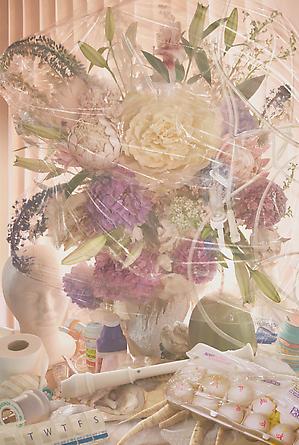 Inspired by everything from art history and street culture to the Hawaiian jungle in which he lives, his exceptional talent is combining a unique hyper-realistic aesthetic with profound social messages, exemplified in these images.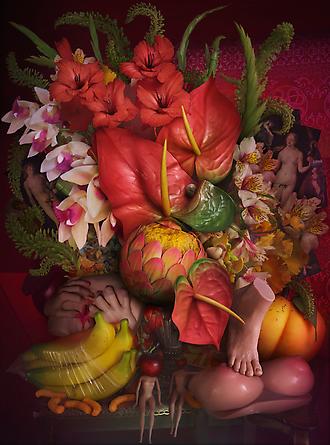 This series of enormous, outrageous photographs of flower arrangements is both gorgeous and gross – all at once.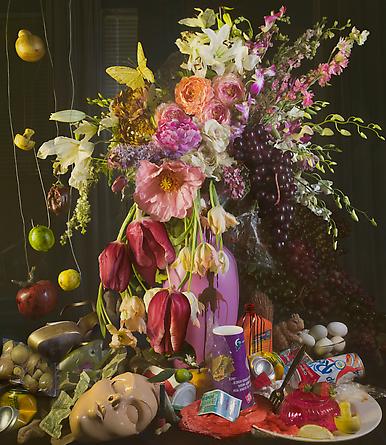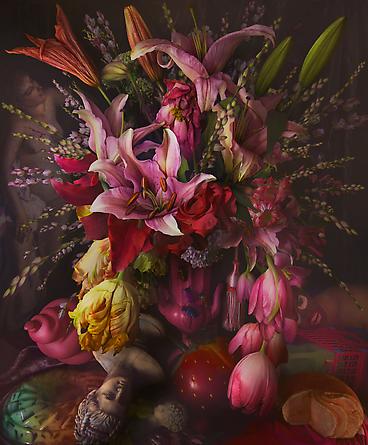 At the center of each image is a vase overflowing with flowers in the lavish style of Baroque still life paintings, but all that flourishing beauty is surrounded by a cluttered pile of pop-culture junk including doll heads, balloons, Starbucks coffee cups and cigarette butts.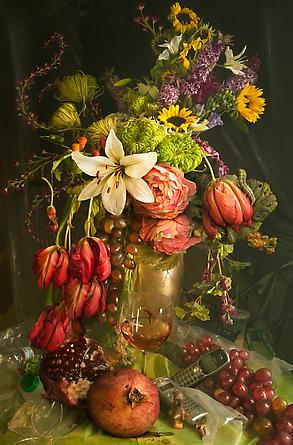 This overflow of trailer-park trash mocks the trappings of old-money glamour resulting in this gorgeous/gross dynamic.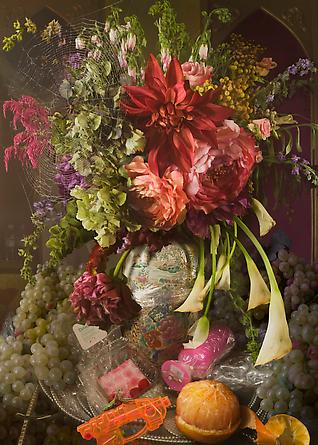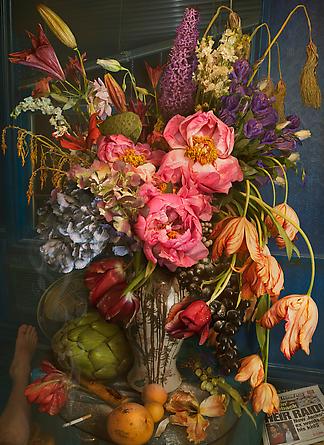 Albeit odd, these contemporary art pieces, whether you would hang them in your house or not, you just can't help but stare at them!
If you fancy trying to re-create your own pop-culture flower arrangement, check out our vast selection of bouquets to help fabricate your artistic project.