How To Make A Herbal Wreath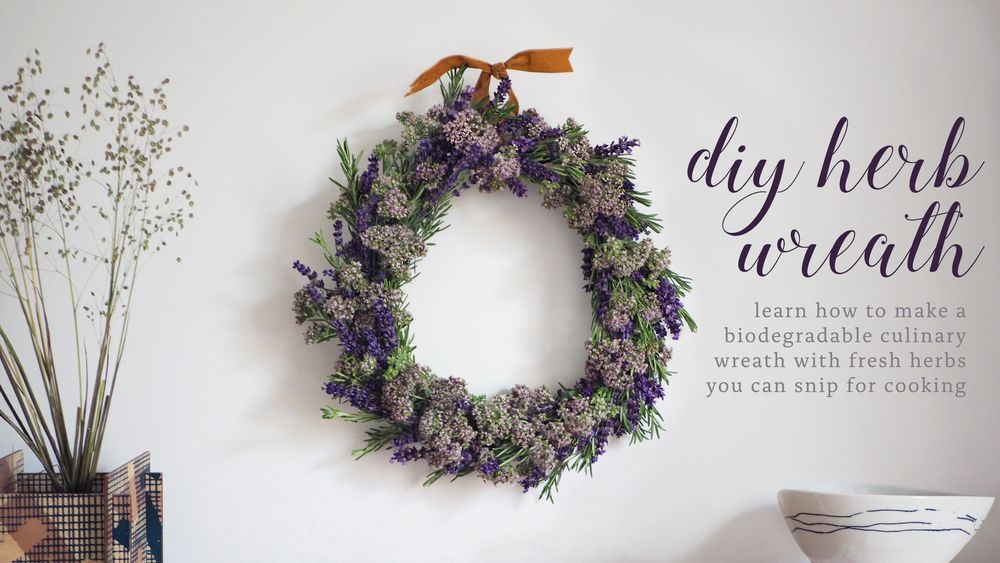 In this tutorial we're going to learn how to make a biodegradable culinary wreath with fresh herbs you can snip for cooking.


What you will need:
Floral extra thick wire or wire coat hanger

Scissors

String

Ribbon if you are using floral wire

Herbs – Rosemary, Sage, Bay leaves, Mint, Thyme, Oregano, or anything you can find in your garden
How to make a herbal wreath step by step:
Step 1: Prepare your herbs
Begin by preparing your herbs, remove any unwanted leaves and cut down to lengths between 15 and 20cm.
Step 2: Make a hoop
Shape the wire or coat hanger into the hoop shape.
Step 3: Let's start
Attach your string to the hoop. Then gather little bunches of herbs together, you can group like for like, or mix them up a bit, depending on the look you want.
Step 4: Add herbs
Lie your first bunch of herbs on the hoop and wrap the string around the bunch and frame, once again, wrap as tightly as you can, and repeat a couple of times.
Step 5: Overlap bunches of herbs
Make up another bunch and lay it so it covers the stems of the previous bunch, add string over the stems as before. Continue in this way, until the whole ring is covered in herbs, making sure you cover the inner and outer edge.
Step 6: Tie a ribbon/string
Decide what is the top of the wreath, add ribbon or string by folding a long enough piece to hang on your door, loop it around the ring, and then thread back through itself. If you use a coat hanger hook is already ready-made.
Step 7: Hang the Herb wreath and enjoy!
Using the loop on the back, hang the herb wreath on a door.