Ethical Subscription Flowers
A seasonal flower subscription is perfect to brighten your home, or the perfect gift for friends and loved ones. Each box will arrive with beautiful, fresh, seasonal stems and complementary greenery to create a stunning bouquet.

Subscription FAQS
How does it work?

We offer weekly, fortnightly or monthly subscriptions, just decide how often you would like your flowers delivered and we'll take care of the rest. To ensure you receive your flowers at the best time for you, we offer deliveries on Wednesday, Thursday, Friday or Saturday. Billing for your first order will take place upon subscription and each Monday prior to receiving your delivery thereafter. Our flower subscriptions are totally flexible and can be tailored to meet your needs. If you're going on holiday, or just want to take a break for a while, you can skip delivery until you are ready to receive beautiful blooms again. Just log into your account on our website or through our iOS or Android app and manage your subscription.
What's in the box?

Each week, our florists and growers select the most beautiful, seasonal stems. We arrange an ethical subscription selection - flowers that everyone loves, to display around the home.
What does pet-friendly mean?

We also offer a pet-friendly selection that excludes flowers that pose a serious risk to house pets, giving you peace of mind. Our pet-friendly subscription is also filled with ethically sourced flowers that can be safely admired and enjoyed by you and your furry family members. Subscribers can log in at any time to alter their preference, choosing whether to receive the ethical or pet-friendly selection.
Gift subscriptions

We offer 3, 6 and 12 month gift subscriptions which you can choose to have delivered weekly, fortnightly or monthly. You simply choose how often flowers are delivered, for how long, and whether to send our ethical or pet friendly arrangement. Your lucky recipient will receive their beautiful seasonal flowers on Fridays.

You can then include a heartfelt greetings card to be included in the first delivery and pay for the subscription in one instalment. We also provide gift notes that you can print off and give to the lovely recipient. If the recipient is going away they are able to manage their subscription through our Customer Experience Team.
Upcoming Subscription boxes
Subscribers can log in at any time to alter their preference, choosing whether to receive the 'Ethical' or 'Pet-friendly' selection.
This week's Subscriptions
Week Commencing 4th December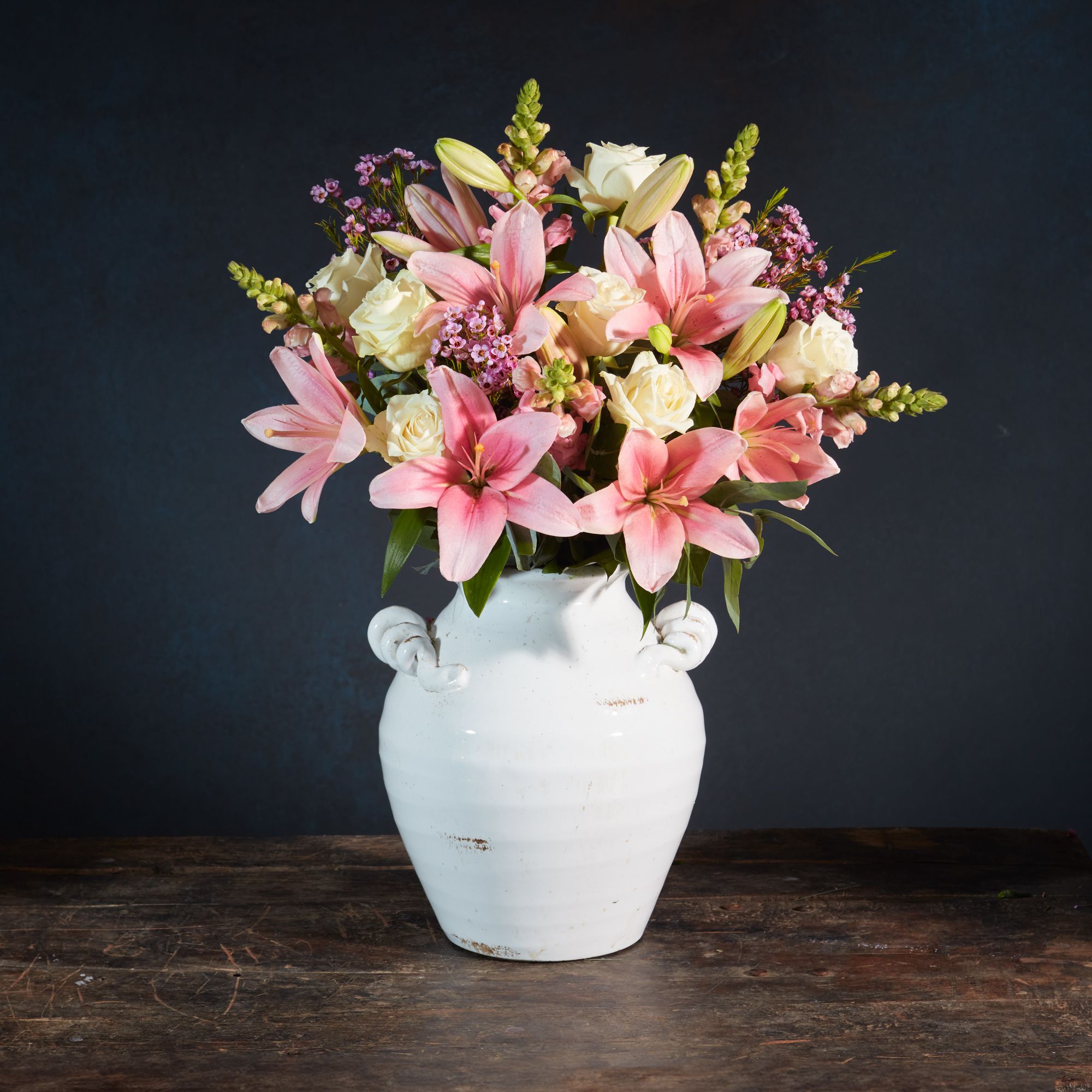 Classic arrangement
Lilies, roses, antirrhinums, waxflower and eucalyptus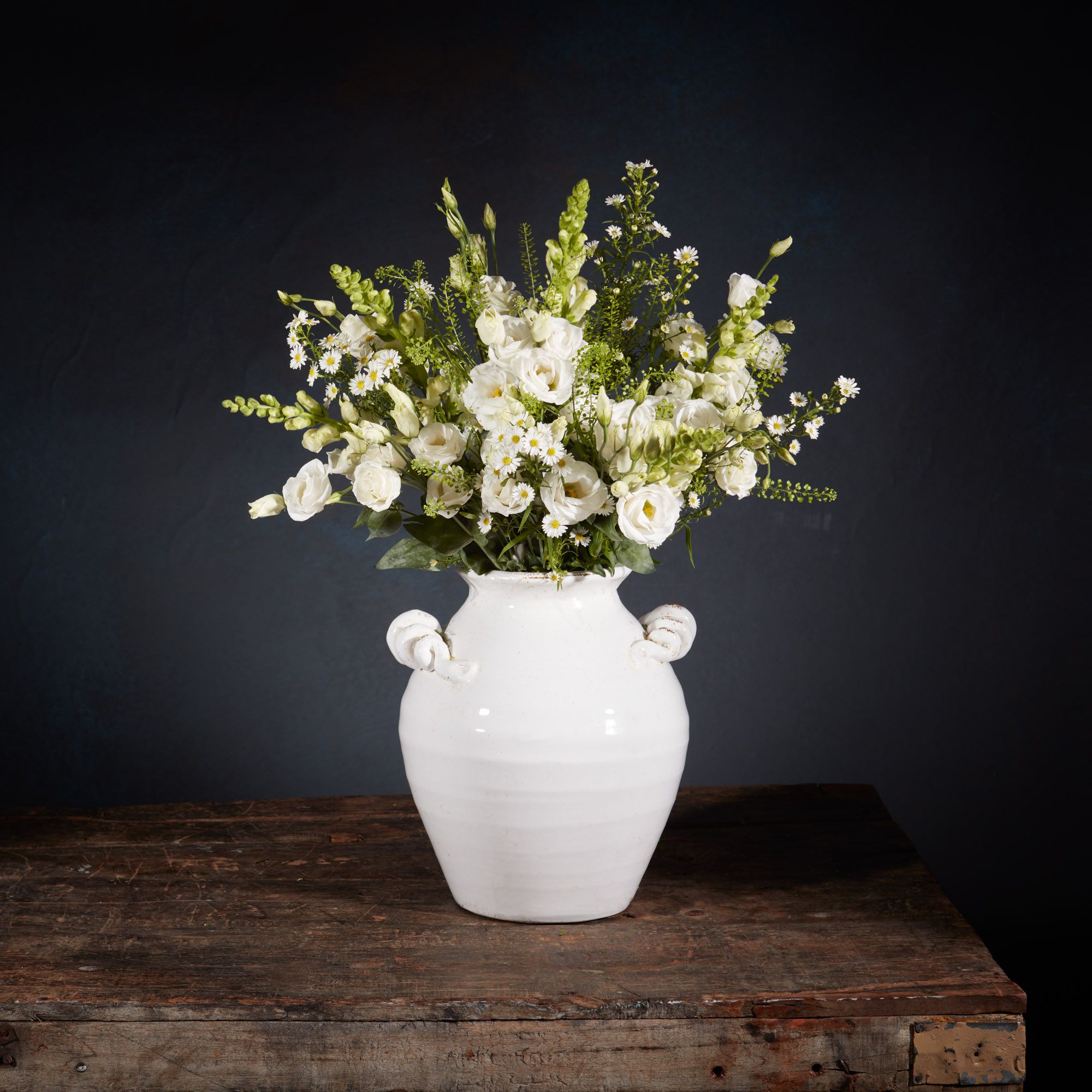 Pet friendly arrangement
Lisianthus, antirrhinums, asters and greenbell
Next week's Subscriptions
Week Commencing 11th December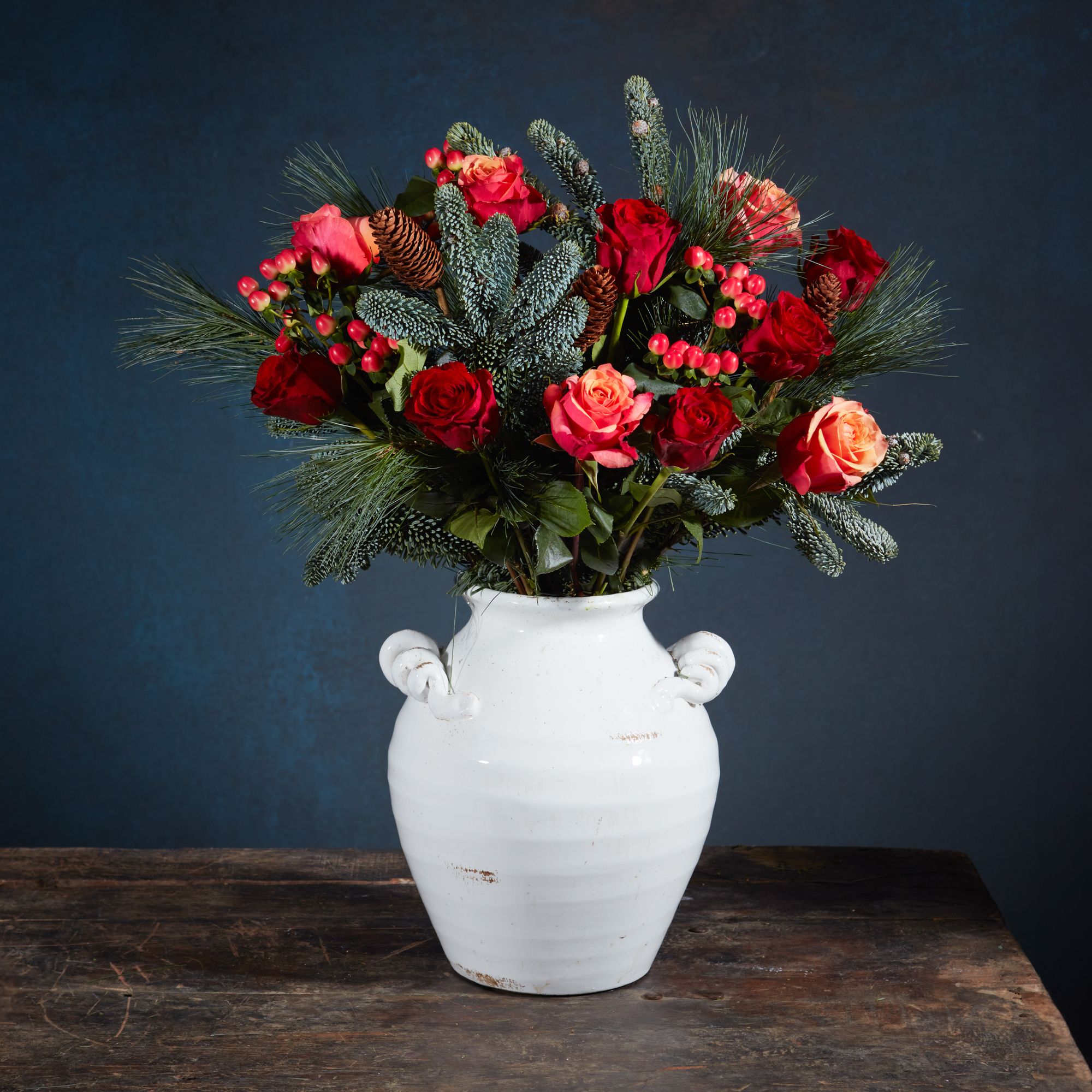 Classic arrangement
Roses, hypericum, nobilis and kiefer pine, and spruce cones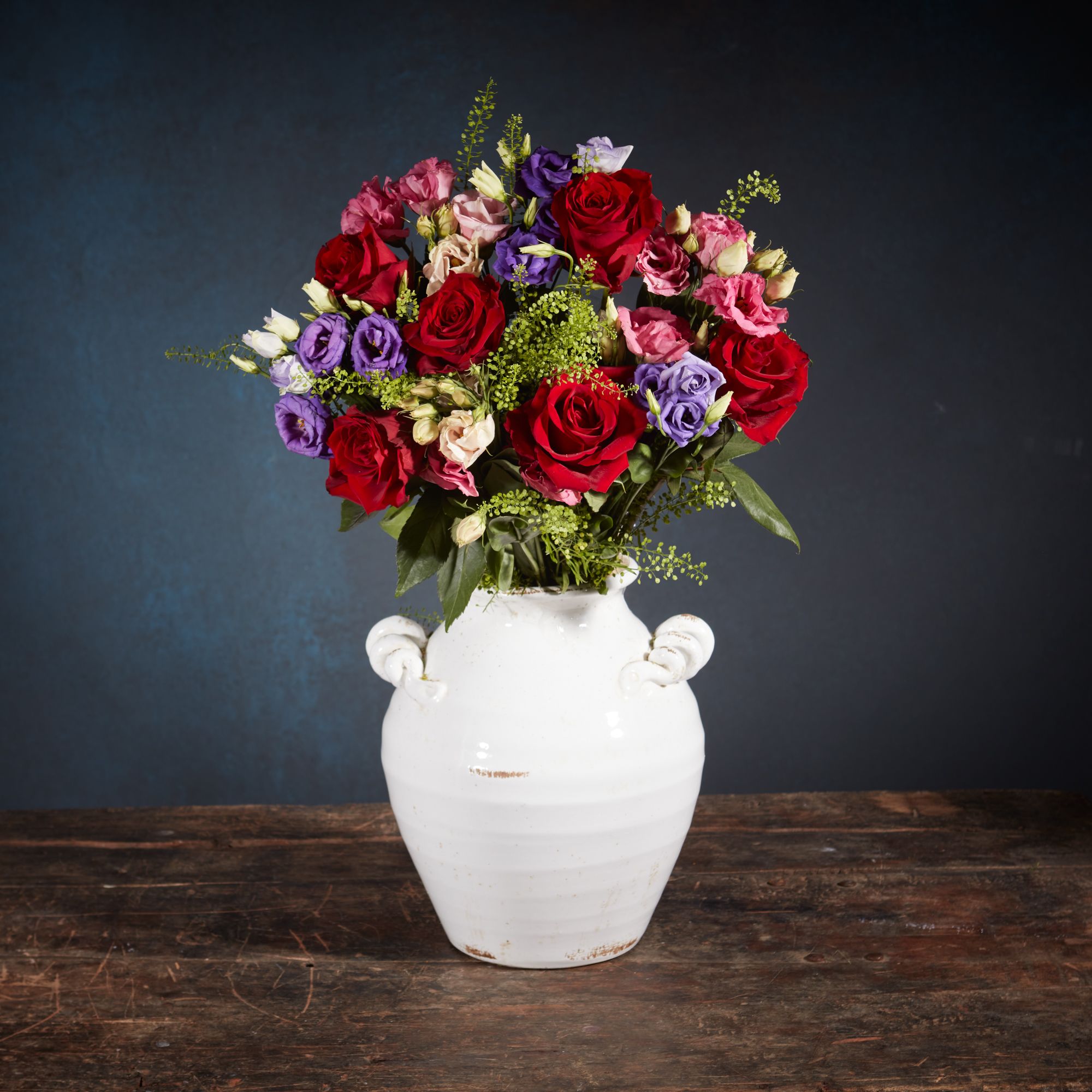 Pet friendly arrangement
Roses, mixed lisianthus and greenbell